We are proud of our team. Most of our employees have remained loyal since the clinic opened its doors back in 1993. Every single member of the team knows its field of specialty to offer you the best possible assistance during the treatment process. Please feel free to ask our help!
Our doctors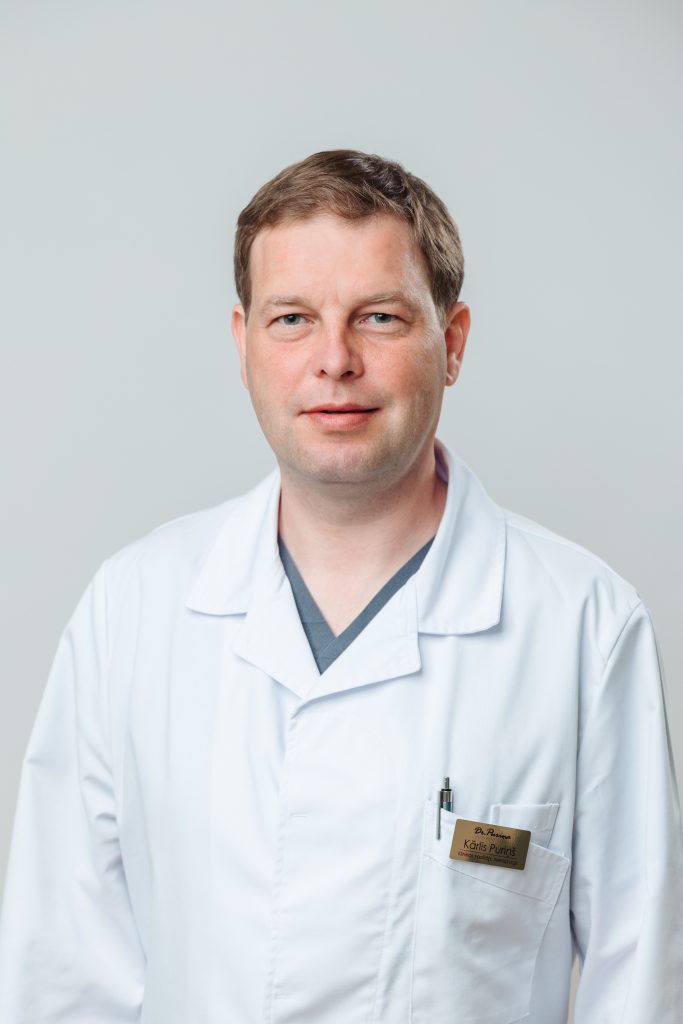 Educated at the Faculty of Medicine, University of Latvia with specialty in neurosurgery at the residency programme of the University of Latvia and Uppsala University, Sweden. Defended his doctoral thesis "Severe brain trauma – oxygen and metabolism monitoring and treatment" at the Uppsala University, Sweden. Studied practical neurosurgery and spine surgery at the lading hospitals of the Swedish universities and spine surgery centres in Uppsala (Uppsala University Hospital), Strängnas and Stockholm (St. Göran Hospital) from 2008 to 2018. Did his practical training in clinics in Germany, Switzerland, Italy, Finland, Denmark and USA. This year returned back to Latvia to continue the family's tradition and work as a third-generation neurosurgeon and spine surgeon, thus continuing the path first taken by his grandfather Doc, Ilmārs Puriņš in neurosurgery at the clinic founded, managed and cherished by his father Prof. Juris Puriņš. Times change, but traditions stay the same!
---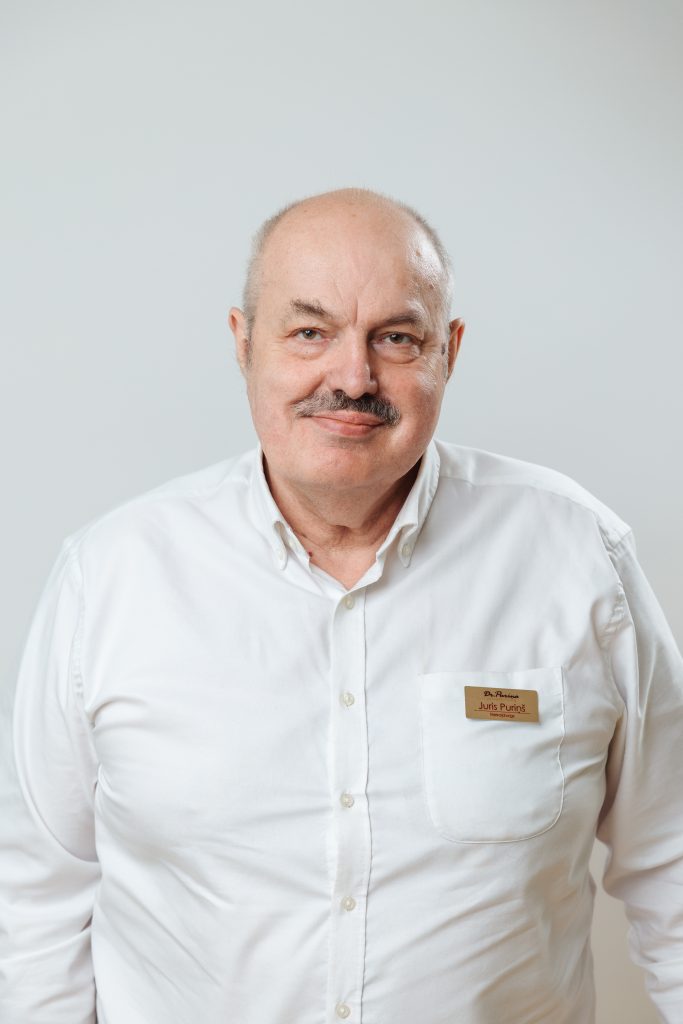 Born in 1954. From 1972 to 1979 studied at the Faculty of Medicine of the Riga Medical Institute, including one year in subordination (general surgery). From 1978 to 1980, continued his studies at the Riga Medical Institute (neurosurgery internship). From 1980 to 1984, did his postgraduate studies at the Kiev Neurosurgery Institute and thereafter defended his medical sciences candidate dissertation "Long-term endovasal chemotherapy in combined treatment of brain gliomas". In 1988 and 1990, specialized in neurosurgery at the Harvard University, Boston, USA. Actively participated in the Latvian, former USSR and foreign professional neurosurgery congresses, conferences, symposiums and seminars.
Work
After graduating the Riga Medical Institute (1980), started to work as a new specialist at the 7th hospital in the specialty of a neurosurgeon. In 1985 worked not only in his specialty but also at the Riga Medical Institute as a new scientific collaborator, contributing to the Latvian Neurovascular Centre managed by Prof. G. Eniņš. Up to 1993, worked at the centre as a senior scientific collaborator. In 1989, established at the Riga medicine Institute a new CNIL Department – Department for Laser Neurosurgery where J. Puriņš was elected as the first chair. In 1993, J. Puriņš established LLC "Laser Neurosurgery Clinic" offering practical services in neurosurgery and carrying out pedagogic activities. In 1999, J. Puriņš was invited by the Faculty of Medicine of the University of Latvia to develop a neurosurgery curriculum; he was also elected as the neurosurgery lecturer. In 2011, he established an experimental surgery centre at the Faculty of Medicine of the University of Latvia; he was also elected to be manager and associated professor. Scientific medical activities conducted in the field of neurosurgery, complex treatment of malignant brain tumors and surgical treatment of peripheral nervous system, mostly – discogenic radiculitis. J. Puriņš is the author of 36 scientific articles. In 1993, he was awarded the degree of medical sciences candidate, but in 1995 – the doctor of medicine. He worked and supervised scientific projects in the Harvard University from 1989 to 1991, as well as in the Centre for Laser Medicine of the Free University of Berlin from 1990 to 1992.He has given scientific lectures at the Main University, Goteborg University and Padova University. He has conducted scientific collaboration with Philips Medical company on laser energy medical studies. Supervised by J. Puriņš, students of the University of Latvia learn the foundations of neurosurgical practice and science. J. Puriņs has worked at the Board of the Latvian Association of Neurosurgeons, as well as the Board of the Baltic Association of Neurosurgeons. He has actively popularized his specialty and latest accomplishments in the Latvian Television, various newspapers journals and radio.
---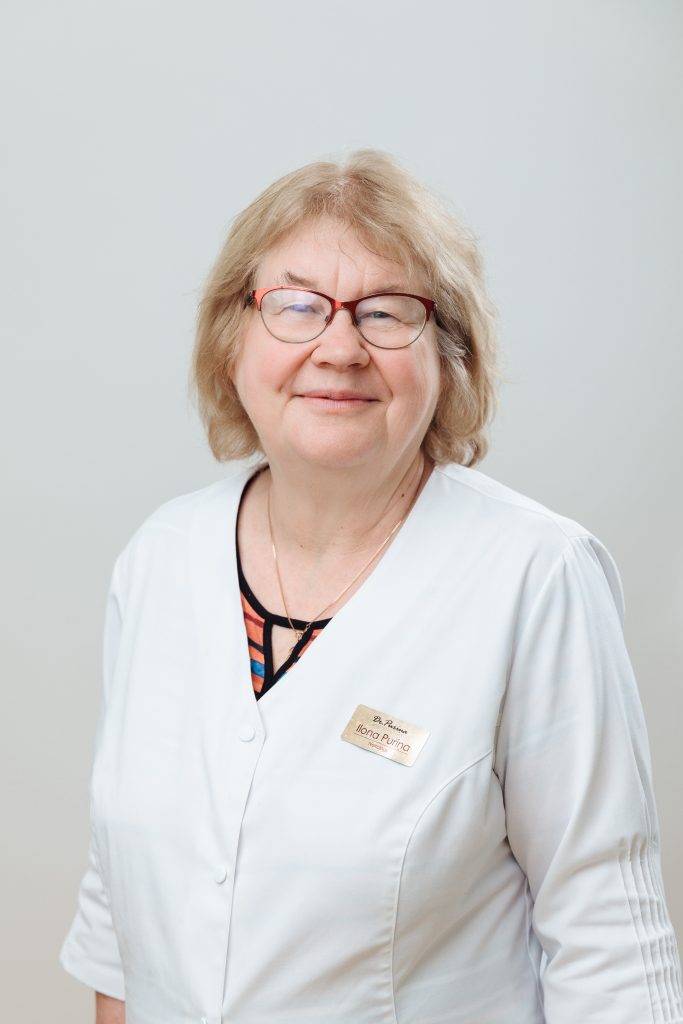 Born in 1955 in Riga. Graduated the Faculty of Medicine of the Riga Medical Institute in 1979. Specialized in nerve diseases at the seventh clinical hospital "Gaiļezers". Starting with 1981, worked at the scientific-research laboratory of the Riga Medical Institute. Study direction – diagnostics and treatment of brain vascular diseases. In 1988, defended her doctoral thesis in medicine. Specialized in treatment of brain, epilepsy, vascular diseases, headache and other nerve diseases. She has worked for LLC "Neurology Private Clinic" as a neurologist since 1999.
---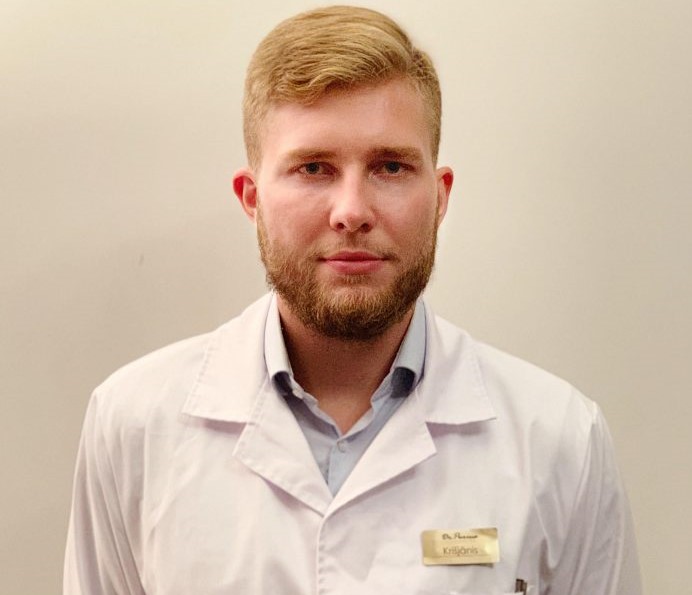 Krišjānis Puriņš graduated Agenskalns State Gymnasium in 2013. Student of the Faculty of Medicine of the Riga Stradins University (2013-2020). He has volunteered at the Riga 2nd Hospital from 2015 to 2018. Volunteers at the Riga east Clinical University Hospital in the Department of Neurology (2018). Head of the Traumatology and Orthopedy Student Scientific Group (academic year of 2018/2019) at the Riga Stradins University.
---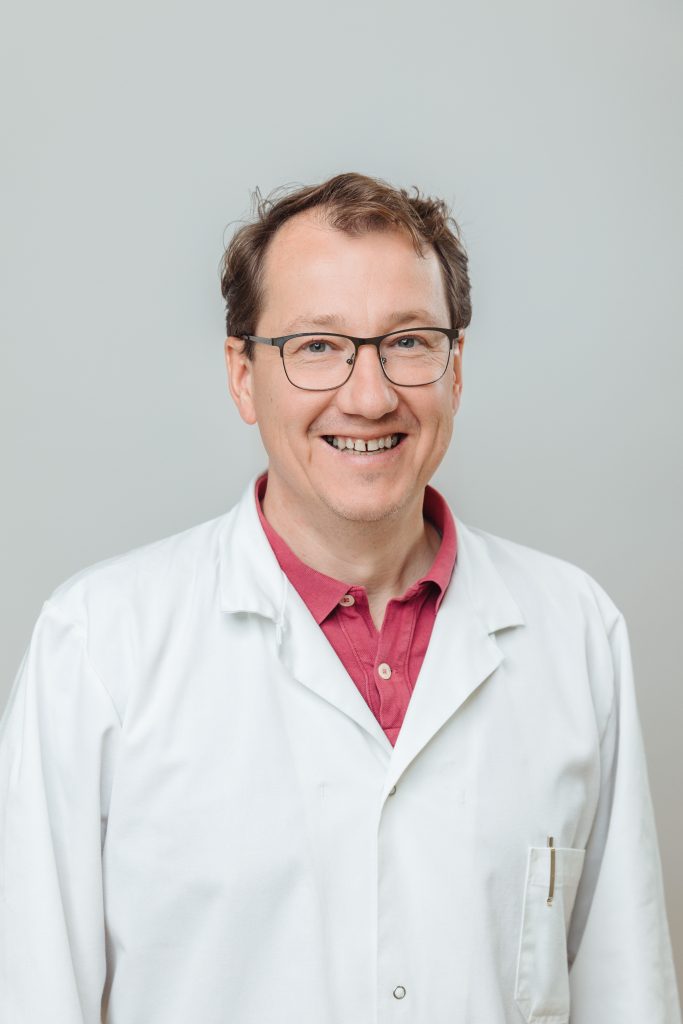 PhD from Karolinska Institutet. Assoc. Prof. at the University of Southern Denmark (Syddansk
Universitet) Briefly about myself: I graduated from Riga Stradiņš University in 1997. Immediately after
that I did my residency in traumatology – orthopaedics, which I finished in 2001. From 2000 to 2003 I
worked at Vaivari Rehabilitation Centre, in the Orthopedic Department, which at that time dealt with the
surgical treatment of scoliosis. From 2003 to 2010 – in the Traumatology – Orthopaedics Department of
Valmiera Hospital. After defending my dissertation at Karolinska Institutet, Stockholm in 2011 on early
onset spinal deformities, I was invited to work as a subspecialist in spinal surgery at the Department of
Orthopaedics, Odense University Hospital. Initially, as a physician in the department, but since 2015,
after a fellowship at Rigshospitalet in Copenhagen (6 months), as one of the chief physicians in the
department. I am an associate professor at the Faculty of Medicine, University of Southern Denmark
since 2017.
---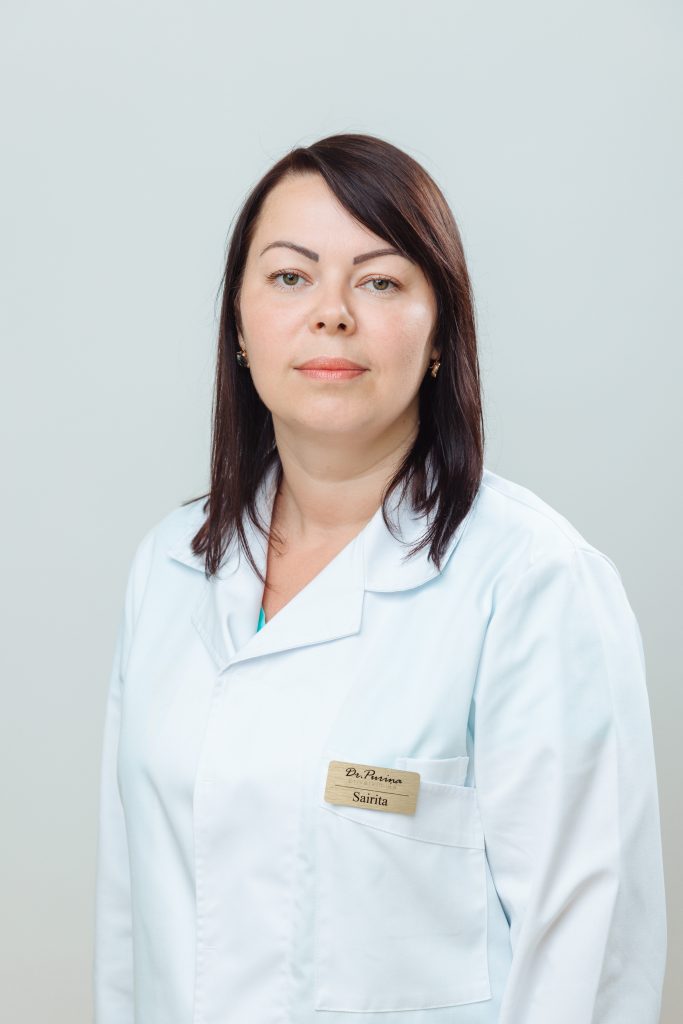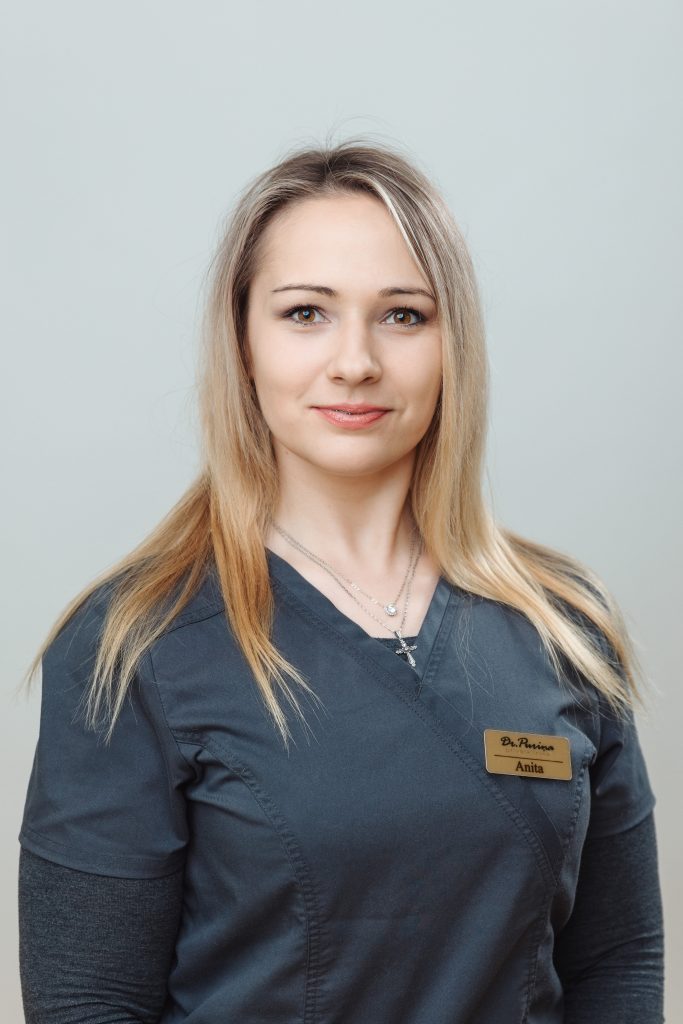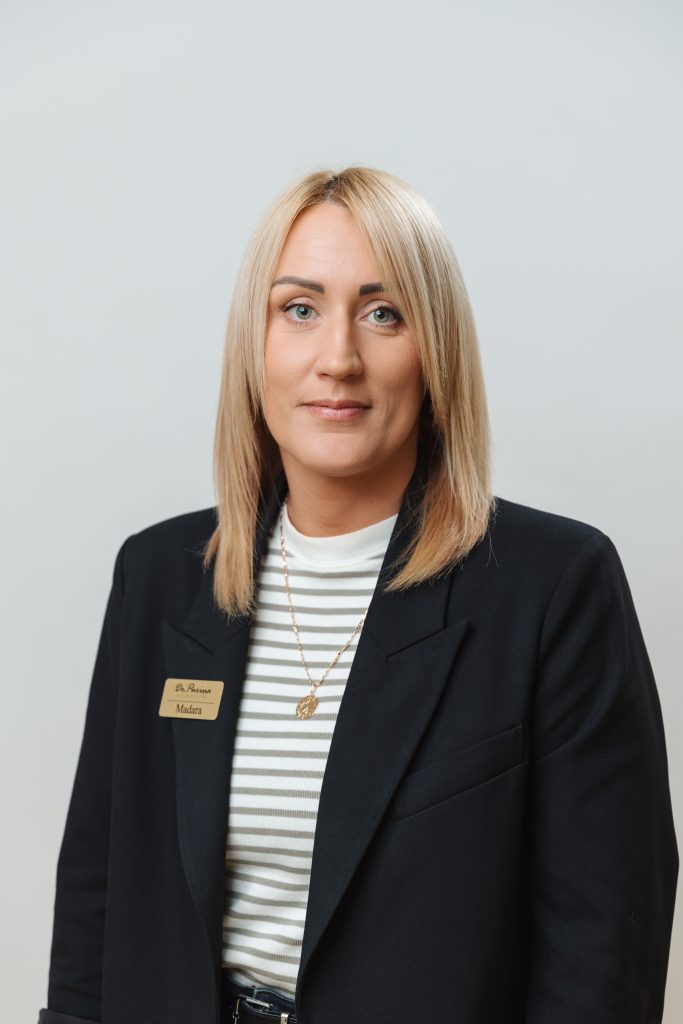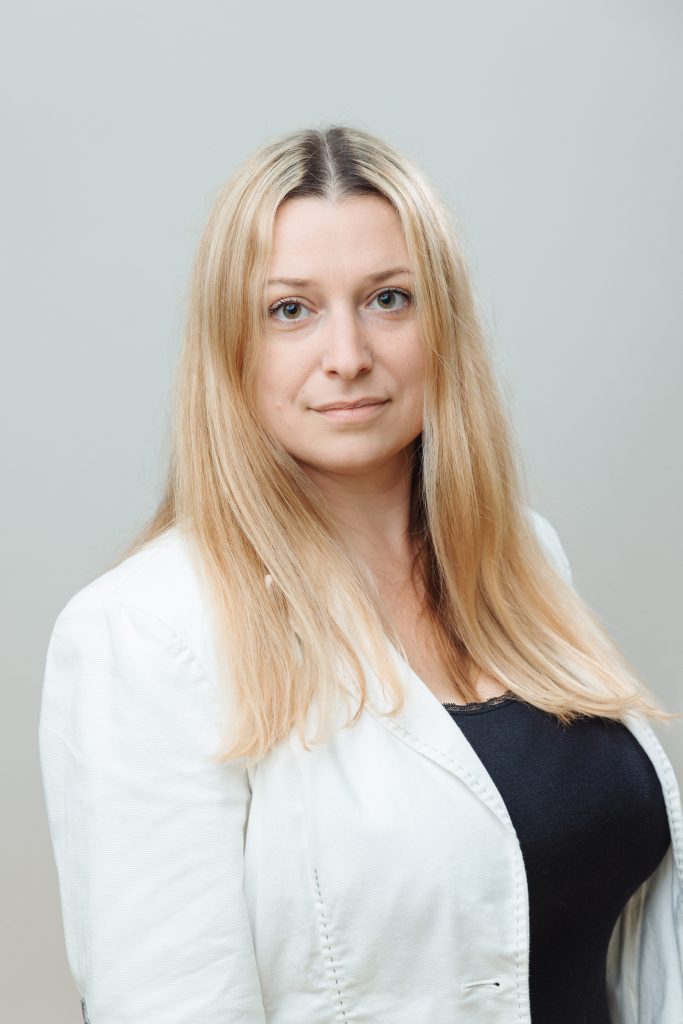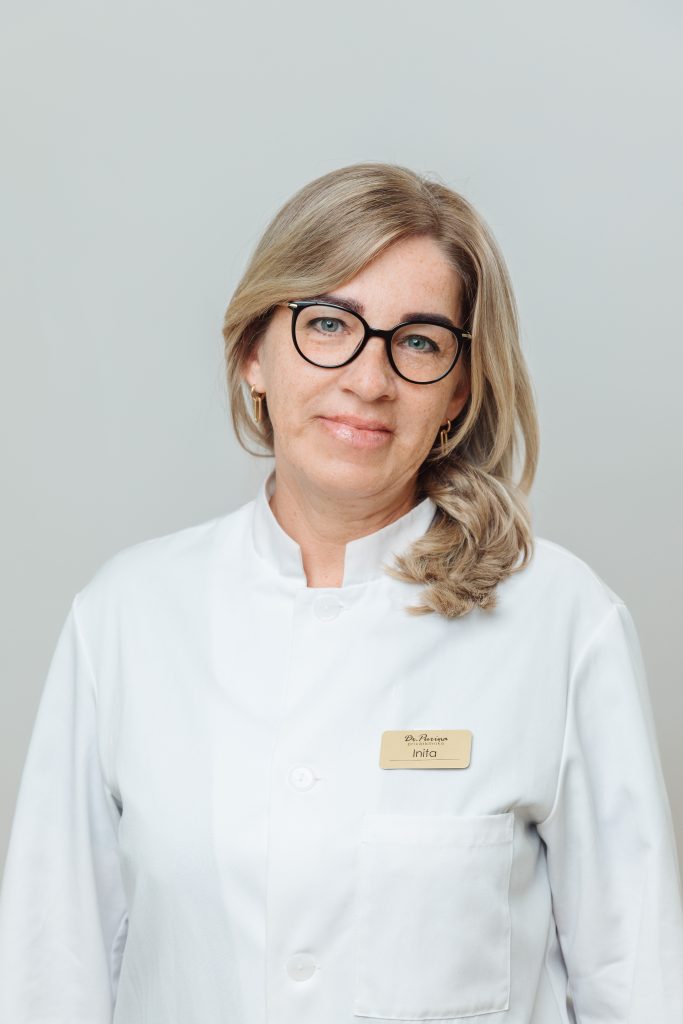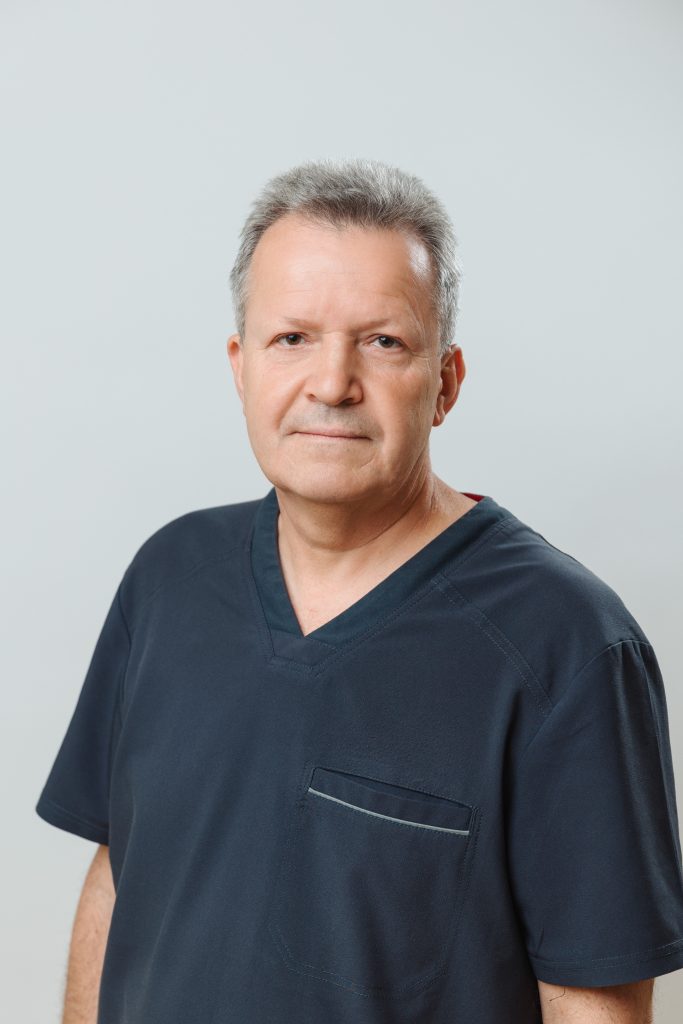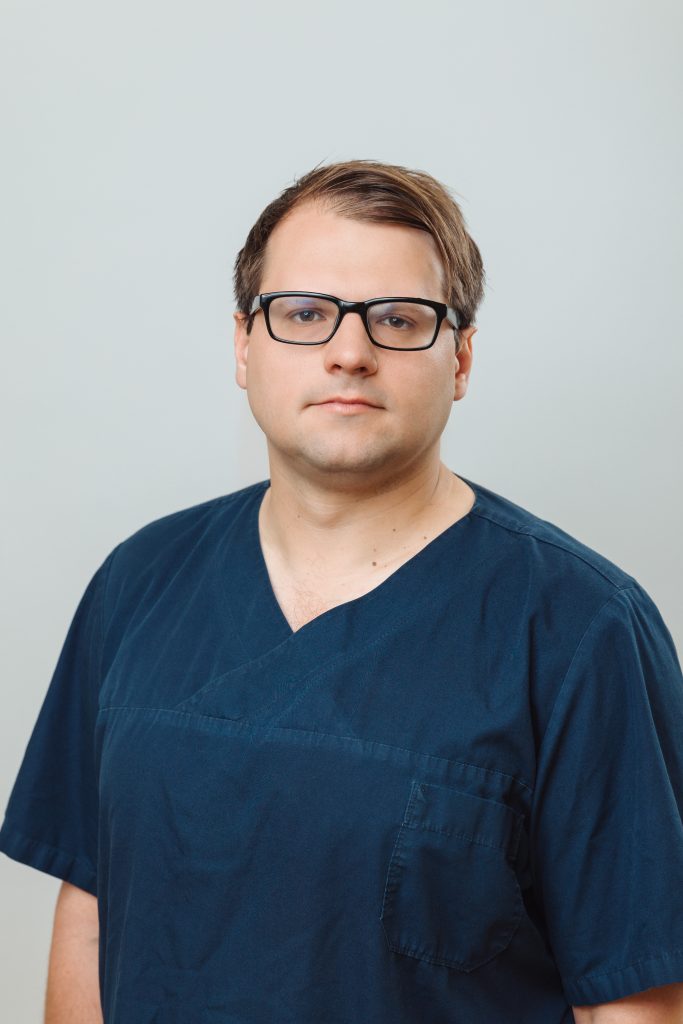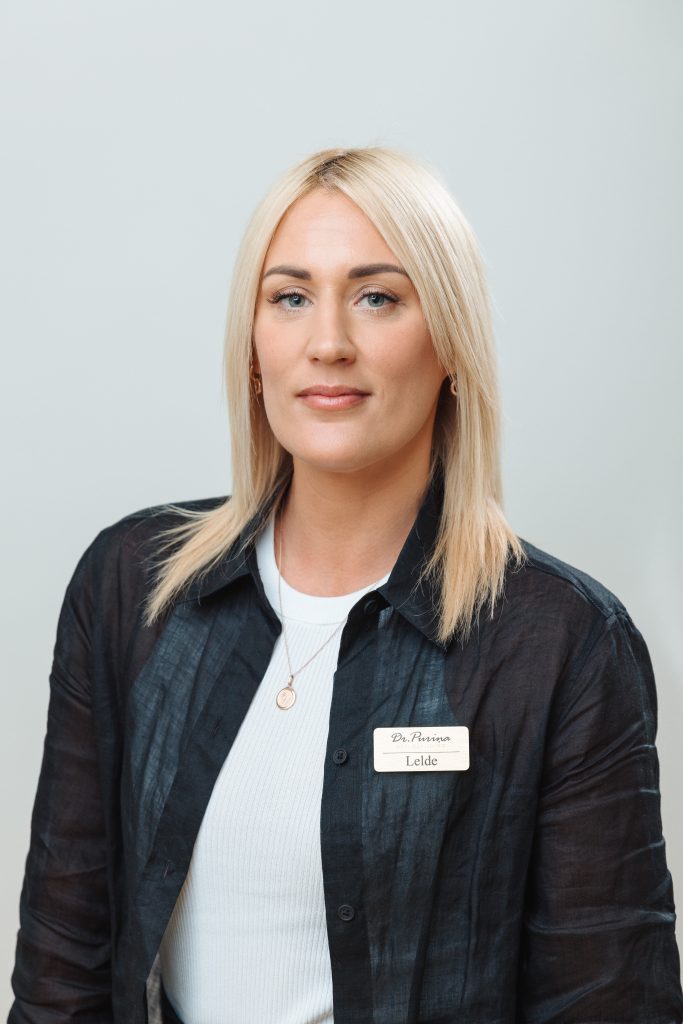 Edgars Krivmanis Anesthesiologist